Civil & Mining
Contracting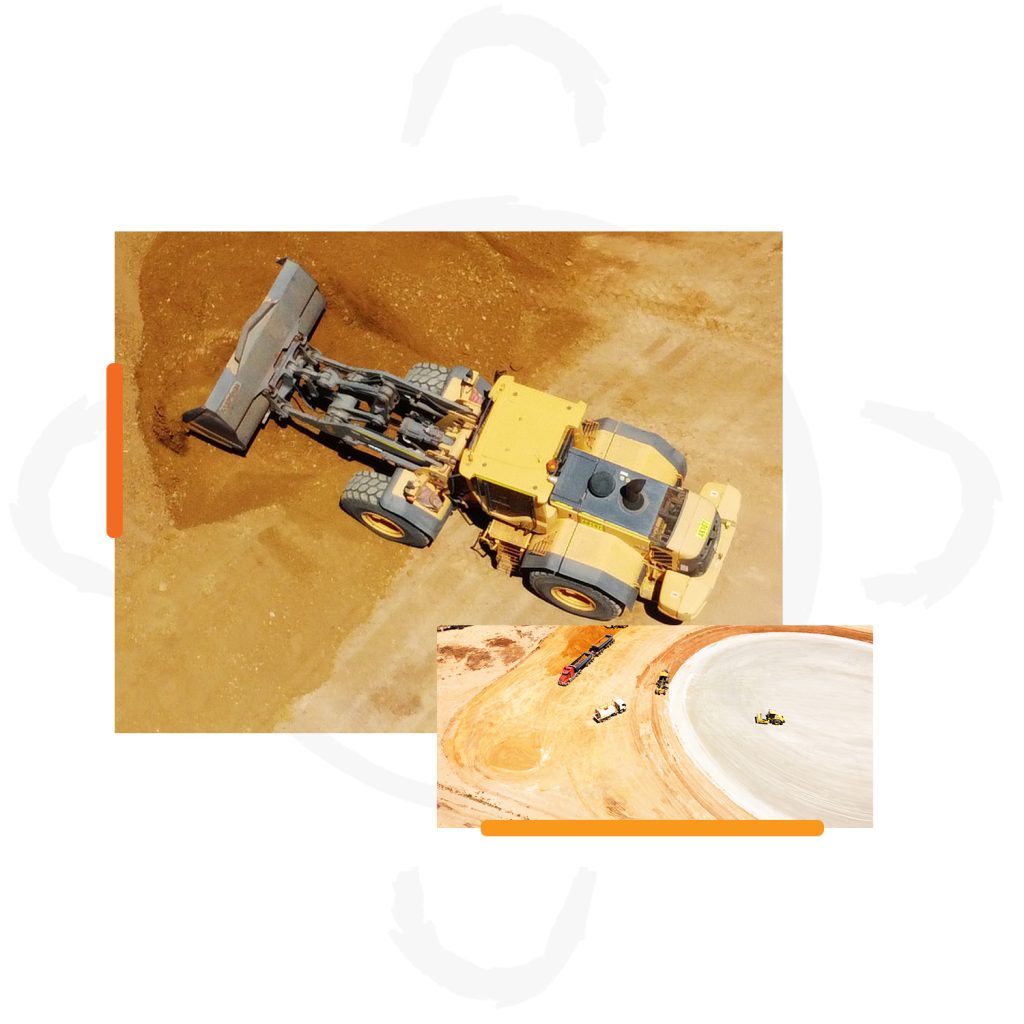 Our crew know the local environment and are dedicated to providing quality work. As a result, we have become a trusted partner to many civil construction, contracting and mining companies. Our services include Clearing and Grubbing, Bulk Earthworks and Haulage, General Mine Site Civil Works, Dust Suppression, Drainage Installation and Road Construction and Maintenance. As the civil sub-contractor of choice, we can provide you with ready access to highly skilled people supported by an extensive selection of civil equipment.
Our highly-proficient team performs each clearing and earthworks project safely and efficiently, ensuring that good production results are always the outcome. We can clear any are from thinly vegetated roadside works, all the way up to 100+ hectare heavily vegetated areas. We can also provide bulk earthworks. We can manage projects big and small from 500 m³ up to 200,000+ m³.
We can help you maintain your transport infrastructure as part of our services. Our road maintenance services include regrading, borrow pits and complete re-sheeting works from new formation to sealed finishes. We can provide upgrading rail sidings, construction of rail formation, sub-ballast capping and rail-related infrastructure services. Safety, quality and timing are all crucial in our line of work, So you can rest assured knowing our crew are highly trained and experienced.
We can help improve mine relinquishment, helping with Environmental, Rehabilitation, waste removal, end of life rehabilitation works and mine closure. We work in line with environmental regulations and cater to your specific needs. Our services include topsoil spreading, waste dump reshaping, channel remediation drainage and seeding vast areas for revegetation.
We offer the entire range of road construction services. We follow the top industry procedures and work comfortably in heavy and low traffic flow areas. We can help you with something as simple as upgrading existing tracks or as complicated as constructing major arterial routes. Our dam construction is a comprehensive service for both lined and unlined dams. We're experienced in water storage dams, tailing storage facilities and evaporation ponds, including decant structures and recharge facilities.